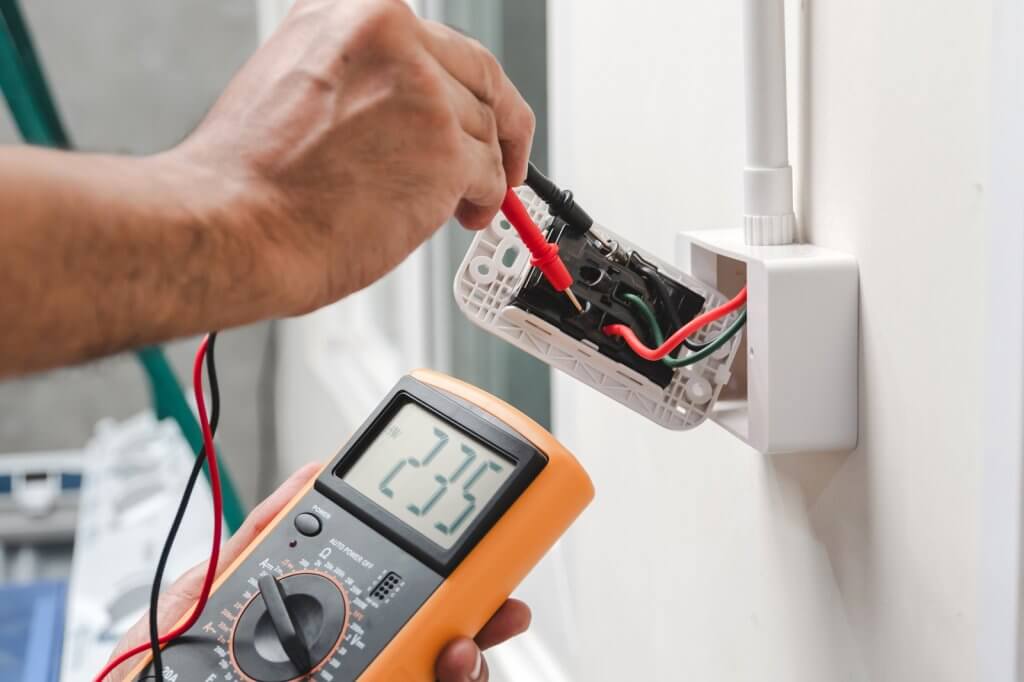 This article is a brief guide to the electrical regulations that affect tenanted property within England & Wales.
Electrical Safety legislation
There are several pieces of legislation which relate to electrical safety, to which the landlord must comply. This section aims to briefly introduce each.
Electrical Equipment (Safety) Regulations 1994
These Electrical Equipment (Safety) Regulations 1994 came into force in early 1995. It applies to all electrical equipment with voltages between 50 and 1000 (alternating current) or between voltages 75 and 1500 (direct current).
Consumer Protection Act 1987
The landlord must also comply with the parts of the Consumer Protection Act 1987 which apply to electrical safety. As a result the Landlord or agent is duty bound to minimise the risk to both animals and humans that enter the premises. Safety includes minimising the risk of injury as well as death.
Part B of building regulations
Part P of the Building regulations came into force in January 2005. The legislation requires certain types of electrical work in dwellings and associated buildings such as garages, sheds, greenhouses and outbuildings comply with relevant standards. This means that certain types of electrical work in particular areas of a dwelling must be undertaken by a member of the Government's approved Competent person Self-certification scheme; a competent person has trained to undertake certain types of building work and belongs to one of the competent person schemes.
Responsibilities of the landlord
It is essential Landlords and letting agents ensure they are complying with all electrical safety regulations. To do this we recommend:
Periodic safety inspections are carried out by a qualified electrician (NIC). No statutory requirement for annual checks but recommended to have periodic checks. It is best practice to undertake this at least every 5 years, to ensure the appliances and systems meet current standards.
Visual inspections undertaken annually and on tenant change-overs.
Minimise the number of appliances supplied.
Do not install second hand equipment.
Annual PAT Test any portable appliances and provide all manuals and safety warnings.
Keep records of all safety checks with written proof of the safety check prior to the tenancy commencing.
Provide the tenant with details of the main consumer unit, fuses and isolator switch(s).
Due Diligence
The defence of 'Due Diligence' may be accepted by a court should there be a complaint or incident. However, to use this defence the landlord must prove they took all reasonable steps to prevent the incident. Proof will need to be in the form of documentary evidence (safety checks etc).
It is unlikely the 'Due Diligence' defence will be accepted for a letting agent who is paid for full management of the property. It is recommended that landlords check the wording of the contract they have with a letting agent to determine who is liable.
Penalty and enforcement
There are several penalties associated with the electrical safety regulations. These penalties are enforced should an incident occur and the electrical equipment not comply with the regulations:
Up to Six month's imprisonment.
£5,000 fine per item not complying.
Possible charge of manslaughter in the event of death.
The cost of damages if the tenant sues.
Property insurance is invalidated.